Principal's Message, January 14

Hello Oquirrh Families,

Thank you for your support as we continue in-person and online learning. 
NO SCHOOL JAN. 18-19
Due to the Martin Luther King Jr. holiday and a Grade Transmittal Day for teachers, we will not be holding in-person or online classes on January 18-19th. No meals will be served on these days. 
SCHOOL SHIRT ORDERS
Tomorrow is the last day to submit an order for school shirts or sweatshirts so you will receive them in February. You can order items HERE for as little as $10. Remember that this is the PTA fundraiser for the year. All students should already have a free green school shirt from the PTA to wear for Spirit Day every Thursday.
FREE MEALS
We wanted to remind you that breakfast and lunch are free for all students for the rest of the school year or until federal funding runs out. Breakfast is served from 7:30-8:00 Monday through Thursday. Lunch is served to online students and their siblings ages 18 and younger from 12:00-12:30 Monday through Thursday. All students can pick up a breakfast and lunch to go on Fridays from 12:00-12:30. Please enter the doors on the South side of the building between the cafeteria and gym to pick up your meals. 
UTAH FOOD BANK MOBILE PANTRY
We have another monthly delivery coming from the Utah Food Bank Mobile Pantry on Thursday, January 21st. If you have signed up before, you don't need to sign up again. However, we did have extra food last month and have room for more families to participate. Please complete THIS FORM and return it to your child's teacher or our office if you would like to start receiving the food. Each family can receive one set of food each time the pantry truck visits our school. In-person students will bring their food home with them at the end of the school day. Online students' families can pick up their food in the cafeteria from 2:00-2:30 by entering the doors on the South side of the building between the cafeteria and gym.
JOB OPENINGS AT OQUIRRH
We are currently looking for a couple of part-time hourly employees to work with our students. Due to some extra funding and some staffing changes, we have a couple of openings. In order to apply, please See more information in your email or HERE and submit an application for the Classroom Assistant II position. If you need help, there is a tutorial on how to submit an application HERE.
In order to be considered for an interview, you will need to be "Highly Qualified". You can do this one of three ways:
Obtain an associate (or higher) degree from an accredited institution of higher education.

Successfully complete at least 2 years of study or 48 semester hours at an accredited institution of higher education.

Successfully pass the Para Pro Exam with a score of 460 or above. This test requires you to demonstrate knowledge of, and the ability to assist in instructing reading, writing, and math. If you would like to sign up to take the test through Granite School District, see more information

HERE

. You can also see additional information, including study guides

HERE

.
TITLE I INFORMATION
It's time to send out our annual information about our school's Title I plan and what the extra funding means at our school. Please see more information HERE.
CURBSIDE CHECK-IN/CHECK-OUT
At the beginning of the school year, we started curbside check-in and check-out! If you're bringing your child to school late or picking them up early, just park by the flagpole and give our office a call at 801-565-7474. We will come to you! If you're checking a student out, we will check your phone number in Skyward and ask you for your student's lunch number before bringing your student to the car.
OFFICE ACCESS
At the beginning of the school year, we also started using a video doorbell system that everyone is required to use before entering the office. All elementary schools in Jordan School District are implementing this procedure. When you need to visit the office, just push the intercom button to the left of the doorway. The office ladies will see who you are and ask how they can help you before allowing you to enter.
IN-PERSON FRIDAY SCHEDULE
Regular in-person classes will not be held on Fridays. Please do not drop your children off at the school in the morning at the same time you usually do on Monday-Thursday.

In-person attendance between 9:30-12:30 will

ONLY

be available if the student is invited by their teacher to attend. Students with an invitation who usually ride the bus will have bus service at the beginning and end of this time window if needed. Otherwise, please only come at the time your teacher has invited you to come.  

All students will have some school work to do this day, but it may be online or paper homework to complete. Don't worry if your child didn't bring home a Chromebook for the weekend. The teacher will decide if they need to bring one home each week.

All teachers will have an online office time to communicate with parents from 9:00-9:30. They will send you a link to a virtual meeting if you'd like to video chat. You may also call or email them during this time. 

Teachers will be in collaborative meetings and preparing materials from 8:00-9:00 and 12:30-3:30. They will be unavailable to help you during these times. 

Students will have the opportunity to pick up breakfast and/or lunch to-go meals from 12:00-12:30 each Friday. Students should enter on the South side of the school at the door between the kitchen and cafeteria to pick up meals. Students will be able to take their food on the bus, but they won't be able to eat it until they get home, because they will be required to wear their masks the whole time they're on the bus.

West Jordan City crossing guards will be available to assist students at their usual locations just before 9:30 and just after 12:30.
RETURN TO SCHOOL PLAN
Please review the district plan HERE and the school details HERE. 
One thing to note is that due to the governor's updated order, every individual inside of a school building or on a school bus must wear a face mask which covers the nose and mouth without openings that can be seen through. Face masks must fit securely under the chin and snugly against the sides of the nose and the face, even when an individual is able to physically distance. 
We will have a mask available for each student who needs one, and a limited supply of additional masks available. Please make sure your student has a mask that covers their nose and mouth that they can wear to school each day.
Thank you for your continued support. Please let us know what questions you may have by calling our office at 801-565-7474 from 8:00-3:00, Monday-Friday.
*****

SKYWARD FAMILY ACCESS:
You can update family information, add emergency contacts, pay lunch money, and check students' attendance and grades. Please see English instructions 
here
 and Spanish instructions 
here
.
If you need computer access or assistance using Skyward Family Access, please visit our front office. We have a computer set up just for this purpose. Our secretaries can also send you an account reset link if you've forgotten your username and password. Just give us a call at 801-565-7474, and we'll be happy to help.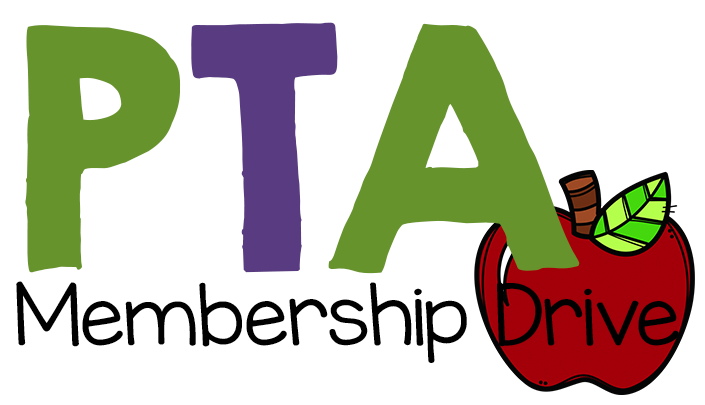 PTA is looking for volunteers to help with events throughout the year. 2020-21 PTA Memberships are available for $5 in the school office or by electronic membership payments. This is a great way to help support our school to help fund field trips and extra curricular activities for our students. 
Oquirrh has a fully-staffed Wellness Center to allow our students a place to go to regroup and recharge when they need a short 10-minute break in their school day. We understand that learning can be hard work and sometimes the social/emotional aspect of a child's day can be overwhelming to him/her. A trip to the Wellness Center can provide some needed support and is a safe place for students to reset and be better able to resume their job as students and friends in our school community.
Thank you for your great support.
-Shauna Worthington, Principal